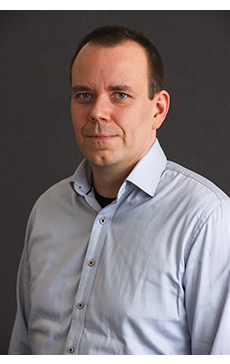 Aapo Roselius
Aapo Roselius (b. 1975) is a historian and nonfiction author. He has done extensive historical research on the period of the Finnish Civil War and the subsequent decades of the 1920s and the 1930s.
The early decades of the 1900s – the era when the modern Finnish state emerged – fascinate Roselius for a number of reasons: "We see the beginnings of a model for contemporary society and its many movements. The green movement, pacifism and fascism are already present. Those years are both near and far, familiar yet strange and exciting, even exotic."
Roselius is best known for his works Hunting the Executioners: White Violence during the Finnish Civil War (2007), also published in Swedish (Leopard förlag, 2009), and Patriotic Spring: The Sources of the Mythical War of Liberation (2013), which is partially based on his dissertation.
He has also co-authored and edited with Tuomas Tepora in English the first modern and comprehensive study of the civil war of Finland, The Finnish Civil War 1918 – History, Memory, Legacy (Brill, 2014).
Selection of works
Patriotic Spring: The Sources of the Mythical War of Liberation (Isänmaallinen kevät : vapaussotamyytin alkulähteillä, Tammi, 2013)
White Violence during the Finnish Civil War (Teloittajien jäljillä. Valkoisten väkivalta Suomen sisällissodassa, Tammi, 2007; in Swedish by Leopard förlag, 2009)