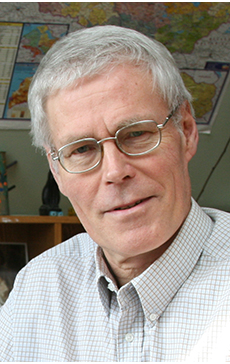 Jukka Rislakki
Jukka Rislakki (b. 1945) is an awarded Finnish journalist and non-fiction writer who has published a number of books, mostly on recent history of Finland, the Baltic states, and books on intelligence activities.
Rislakki completed a BA in political science at the University of Helsinki and worked as a journalist at the Helsingin Sanomat. Since the beginning of 2002 Rislakki lives in the Latvian coastal resort town Jūrmala, where he works as a freelance journalist, non-fiction writer, and cartoonist. Rislakki is married to the former Latvian ambassador to Finland and Estonia, Anna Žīgure.
Selection of works and translations
CIA: How the United States' intelligent service works all over the world and in Finland (CIA: Selvitys Yhdysvaltain tiedustelupalvelun toimista maailmalla ja Suomessa, Love 1978 – with Jorma Lindfors)
Top Secret: The Spying in Finland (Erittäin salainen: Vakoilu Suomessa, Love 1982)
Under Cover: Spying, Prying and Resistance in Finland 1941-1944 (Maan alla: Vakoilua, vastarintaa ja urkintaa Suomessa 1941–1944, Love 1985)
No Home For Us Here (Meillä ei kotia täällä: Suomalaisten loikkareiden joukkotuho Uralilla 1938, Otava 1997 – with Eila Lahti-Argutina. Published also in English.)
The Fateful Years of Latvia. The Story of Krisjanis Berkis and Hilma Lehtonen (Latvian kohtalonvuodet. Krisjanis Berkiksen ja Hilma Lehtosen tarina, SKS 2005)
The Time of Terror (Kauhun aika – Neljä väkivallan kuukautta Jämsässä 1918, Ajatus 2007)
The Case for Latvia (Tapaus Latvia: Pieni kansakunta disinformaatiokampanjan kohteena. Vastapaino 2007. Published in addition to Finnish also in English, Latvian and Russian. An updated English edition published in 2014)
With the Pedal to the Metal (Ar pedali grida, cartoons, Lauku Avize, Latvia 2007)
A Handbook for Penguins and Yappers (Pingvinu un kvauksku rokasgramata, political cartoons,  Mansards, Latvia 2009. With Latvian and English texts.)
The Evil Sector: Atomic Bomb, Cold War and Finland (Paha sektori: Atomipommi, kylmä sota ja Suomi. WSOY 2010)
Vorkuta! Gulag Uprising (Vorkuta! Vankileirin kapina ja sen suomalainen johtohahmo. WSOY 2013. For translations, see the individual presentation below.)
So Santa is Finnish After All (Joulupukki on siis sittenkin suomalainen, cartoons, Latvia 2014. With Finnish and English texts.)
Read a minireview of The Evil Sector in Books from Finland online.