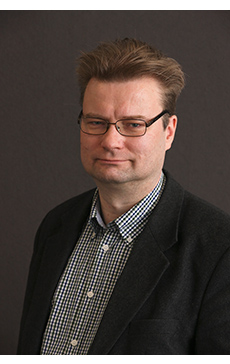 Marko Tikka
Marko Tikka (b. 1970) is a docent of Finnish history at the University of Tampere. He has written extensively on the Finnish Civil War and the years that followed.
In the book he co-authored with Antti O. Arponen, Spring of Vengeance: The Lappeenranta Executions of 1918 (1999) Tikka digs into the frantic final moments of the Finnish Civil War. He deals with the same painful episode in his dissertation, Courts Martial (Kenttäoikeudet, 2004).
Tikka returned to the tensions of the years immediately following the Civil War and the resulting acts of violence in his two works published in 2006: The Land of White Dusk and Time of Terror – Finland's Restless Years 1917-1921.
Selection of works
Time of Terror – Finland's Restless Years 1917-1921 (Terrorin aika – Suomen levottomat vuodet 1917–1921, Ajatus Kirjat 2006)
The Land of White Dusk (Valkoisen hämärän maa, SKS 2006)
Spring of Vengeance: The Lappeenranta Executions of 1918 (Koston kevät – Lappeenrannan teloitukset 1918, with Antti O. Arponen, WSOY 1999)