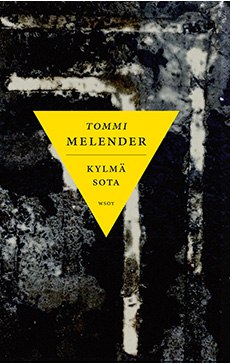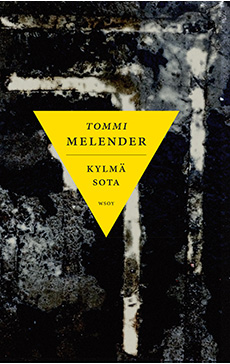 Publication date
2014
Publisher
WSOY
Format info
211 pages
Cold War
Kylmä sota
  A multifaceted novel from a literary innovator 
Vertti Harmaja is an economist and an expert in currency markets. He is visiting Reykjavik as the financial crisis erupts, and happens to be standing next to an exploading SUV. He sustains a cranial injury and brain damage that at times manifest as outbursts resembling Tourette's syndrome, and as an inability to form an opinion under pressure.
Vertti drifts away from his work and ends up in the company of ghost hunters who chase after reported ghosts in night-time Helsinki. In the background lie grandfather Erkki's affairs and an unfulfilled promise of a double suicide in Nazi Germany, as well as his father Pertti's plans to write the nasty memoirs of his own father, a psycho-terrorist with a fist up his arse. Throughout everything, an inherited Walther pistol lurks in the background.
And we all know what Chekhov said about a gun placed on the wall in a play…
Cold War is an intelligent literary labyrinth for those who dare enter. Do yourself a favour and step right in!
Cold War is Tommi Melender's fourth novel. In addition to novels, he has also written poetry and essays; his latest is a collection of essays A Single Orgy (2013). His novel The French Friend (2009) was shortlisted for the Finlandia Fiction Prize, and his essay collection He Who Enjoys Most (2010) was nominated for the Runeberg Prize.
Reading material
Finnish edition