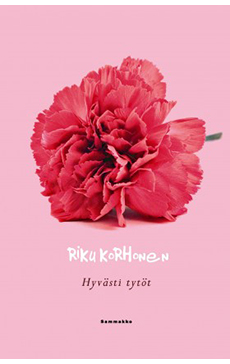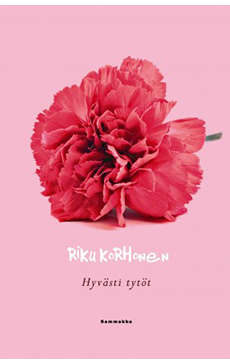 Publication date
2009
Publisher
Sammakko
Format info
185 pages
Farewell, Girls!
Hyvästi tytöt
  A fun and touching tribute to all that is most beautiful and ephemeral in the life of a man – the girls

Farewell, Girls!  by the prize-winning author Riku Korhonen is a cycle of stories that deal with what is possible and what is impossible in love. Inserted between portions of the framing story is a series of tales that cumulatively form a tender and amusing exploration of the maturation of men. Some of the stories are buoyed by high-spirited humor, some by the sorrow of renunciation.
This novel refines the trademark style of Korhonen's highly skillful prose, in which several stories intertwine into one elaborate narrative.
Reading material
Finnish edition
English excerpt
Praise for the work
"I would read Korhonen just for the language, and that's a lot." – Karo Hämäläinen, Suomen Kuvalehti
"Riku Korhonen has secretly written a coming-of-age novel, a small, plaintive morality play." – Helsingin Sanomat
"Behind the nostalgia blossoms humor. In the familiar style of Riku Korhonen's previous works, it is sarcastic and bubbling with narrative detail." – Uusi Suomi
"Korhonen spins fabulous, fantastic yarns in this collection, letting loose expressively. The joy of reading the collection is based precisely on the skillfulness of the language, the power of the expression." – Turun Sanomat