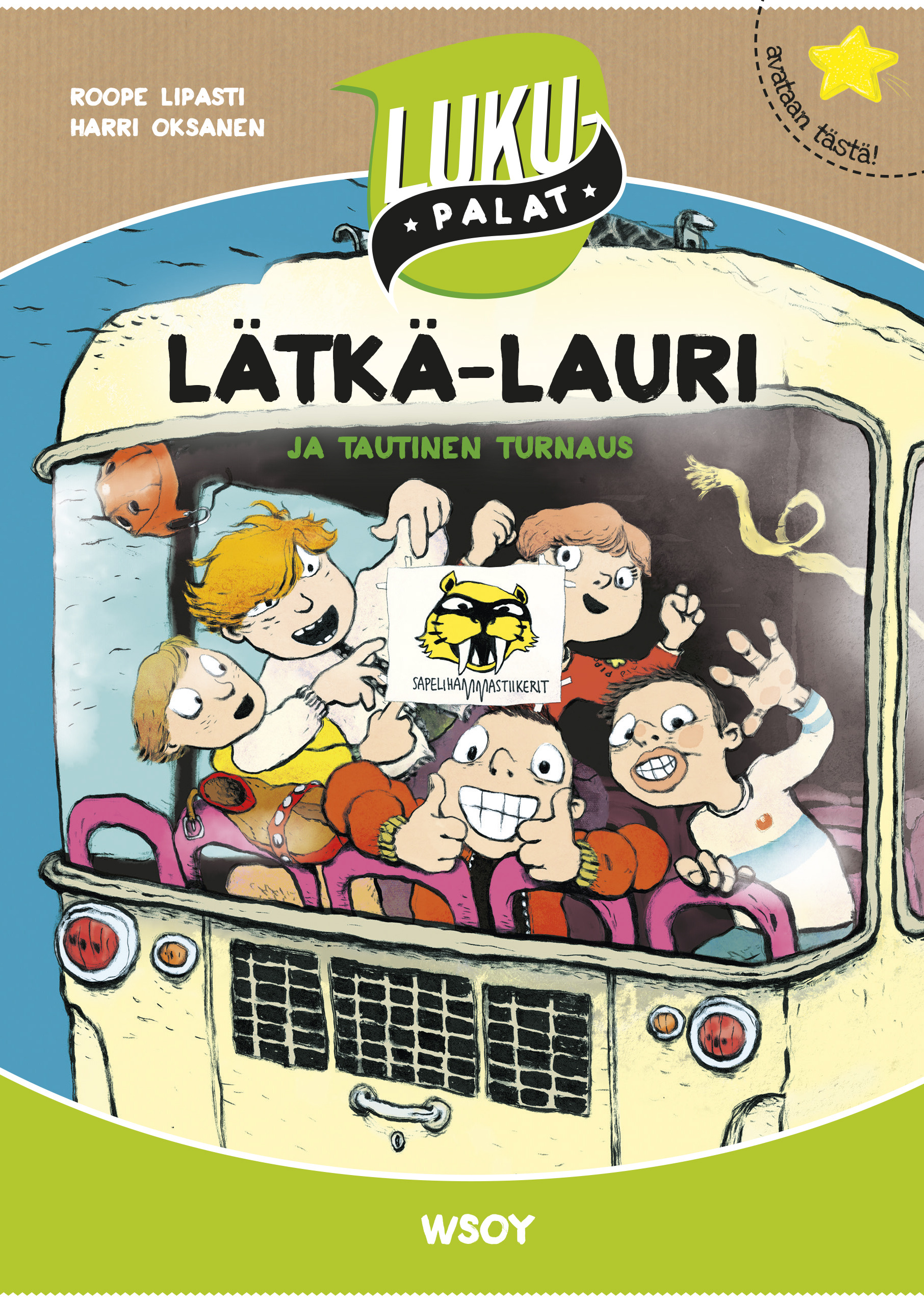 Illustrator(s)
Harri Oksanen
Publication date
2019
Publisher
WSOY
Format info
64 pp., Age 6+
Ice-Hockey Ace 3: Sick Tournament
Lätkä-Lauri ja tautinen turnaus
The Ice-Hockey Ace series follows goalie Ace and his friends when they join a hockey team and get to grips with the rules and the fun of the sport. An exciting, informative and fun read for all the Ice-Hockey Ace wannabees and their friends!
Book 3: Sick Tournament. Ace's team, the Saber Tooth Tigers, have been invited to their first tournament! There are three games in each series, and they are set to win at least a bronze medal! However, just before the game, Ace's stomach starts to growl. Was it wise to eat candy in the bus on the way to the tournament?
Publication: Lätkä-Lauri ja tautinen turnaus, WSOY 2019. Age 6+,  64 pp. Material: Finnish Edition. All rights available.
Ice-Hockey Ace Series
Book 6: Ice-Hockey Ace: The Suspension, due in August 2021
Book 5: Ice-Hockey Ace: The Spirit of the Glove, WSOY 2020
Book 4: Ice-Hockey Ace: The Bruiser in the Rink, WSOY 2019
Book 3: Ice-Hockey Ace: Sick Tournament, WSOY 2019
Book 2: Ice-Hockey Ace: Miracle Save, WSOY 2019
Book 1: Ice-Hockey Ace: Magic Glove, WSOY 2019