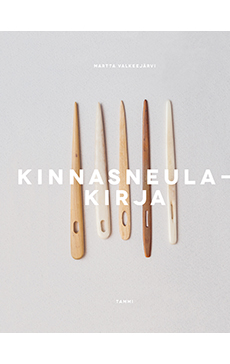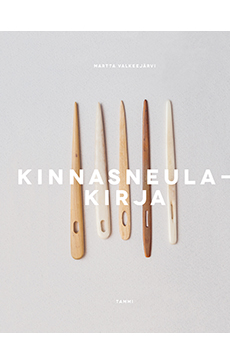 Publication date
2016
Publisher
Tammi
Format info
125 pages
Nailbinding
Kinnasneulakirja
Create modern products using an ancient technique
The technique of nailbinding is one of the eldest techniques in the world, known for thousands of years. The earliest nailbound item dates back all the way to 6000 BCE. Nailbinding had been forgotten for years but thanks to crafts and medieval enthusiasts there has been a real revival of the technique!
Nailbinding will instruct the reader with all essential facts about this age-old technique. The book includes a wealth of designs that can be created with a nailbinding needle and yarn. In addition to photographs and written instructions, the book includes links to how-to videos.

The first half of the book provides instructions, with pictures, explaining the nailbinding method, including the wide variety of items that this ancient technique can be used to create. The second half of the book contains some 20 different patterns for women, men and children.
Start nailbinding now and create a variety of bonnets, mittens, socks and scarves!
Watch the 10 videos on nailbinding

Reading material
Finnish edition, see the  sample pages