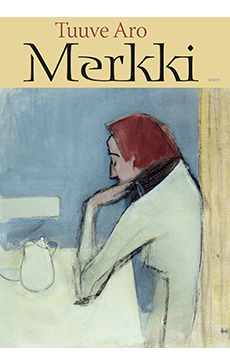 Publication date
20006
Publisher
WSOY
Format info
218 pages
The Sign
Merkki
  Cool and sophisticated short stories with wayward humour
Tuuve Aro's masterful short stories may deal with melancholic themes such as loneliness, death and alcoholism but always seen through ominous yet absurd humour.
The Sign and Other Stories is Tuuve Aro's third collection of stories. The work was awarded the Kalevi Jäntti prize in the year of its publication.
The story called "The Sign" has also been turned into an short film under the name of Sirocco. What happens when a lonely woman finds a newborn baby in the trash bin, does not tell anyone but decides to keep the infant for herself? The film got a special mention at the Overlook Film Festival in Italy in August 2012.
Reading material
Finnish edition
English sample
German sample