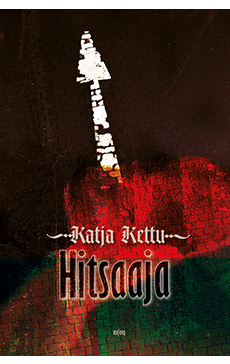 Publication date
2008
Publisher
WSOY
Format info
314 pages
The Welder
Hitsaaja
  Katja Kettu's narration gushes from the cavities of the soul and the earth, from the places God does not see
Niila Kamsu is a man whose best friend is a squirrel.
Over twenty years earlier, a train took Kamsu from North Finland to the shipyards of the south. A woman was left behind.
One September night, the passenger ferry The Estonia sinks to the bottom of the Gulf of Finland. Kamsu realizes that he, too, is in danger of sinking under the pressures of a changing world. Necessity drives him back to the North, and back to the woman. He takes guilt on his journey with him asking himself, are we ever truly free to go?
Katja Kettu (b. 1978) is one of the most acclaimed authors in Finland today. Originally from Rovaniemi, on the Arctic Circle, Kettu's breakthrough novel The Midwife has sold over 130,000 copies in Finland alone and the novel was adapted into a Finnish language feature film. Kettu's work has been translated into 20 languages to date.
Material
Finnish PDF
English sample translation
Estonian PDF
Rights sold
Estonia (Koolibri)