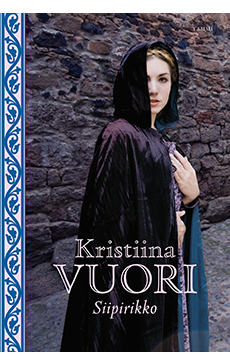 Publication date
2013
Publisher
Tammi Publishers
Format info
550 pages
Broken Wing
Siipirikko
The man's name was Mielo. It was a name Selja cursed until her dying day.
Abducted in 14th century Karelia, Selja dreams of escape. But like its protagonist, readers of this captivating story will find it impossible to wrench themselves free before the final page.
Two Seljas, the daughter of a smallholder and heiress to a noble house, are enslaved and spirited away to Karelia, but only one of them survives the journey. Selja takes her dead friend's signet ring for herself.
But an unexpected skill proves more important. Women do not normally train raptors, but even her lord Mielo cannot deny Selja's gifts. Unfortunately, Mielo's son yearns for something completely different from Selja. It's time to flee, but Selja hesitates, fearing bloodshed. She lives in hope that Sir Aijo will come to claim his eagle and buy her, because the signet ring binds Selja to the knight's kin…
Reading material
Finnish edition
Praise for the work
Broken Wing is a high-quality historical entertainment, with the perfect blend of action and peril, plots and romance, battles and eroticism. – Kirsin kirjanurkka literature blog