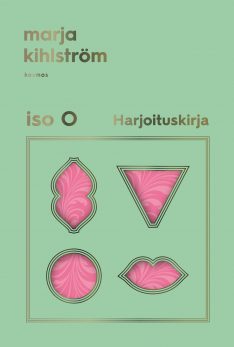 Publication date
2019
Publisher
Kosmos
Format info
200 pages
The Big O Workbook
Iso O - Harjoituskirja
An indispensable toolkit for women, those who identify as women, and their partners from renowned Finnish sexual therapist Marja Kihlström.
Following the success of The Big O and feedback from her thousands of readers and followers, Marja Kihlström is back with a companion workbook.
Guiding readers towards a positive self-image, Kihlström presents a series of guided written, mental and practical exercises with room for the reader's own notes.
Marja Kihlström (b. 1986) is a NACS‐qualified sexual therapist with her own practice in Helsinki, Finland. Kihlström has a well‐established media platform boasting thousands of readers and followers. Over the past four years, she has reached a significant audience through her blog, a weekly podcast, and TV series Sex Tape Finland, which is due to air on major Finnish TV channel Nelonen soon.
Series
The Big O: The Scandinavian Guide to Female Pleasure, 2018
The Big O Workbook, 2019
Material
Finnish PDF
Synopsis
Reviews
"I wish I'd got hold of this book a long time ago… This book is a chance to get to know your own body and desires from the get go and an opportunity to learn how to achieve an orgasm either alone or with a partner. I recommend this book to every woman who has thought about this issues and doensn't have a big sister or a best friend they can turn to for advice." — Lily.fi