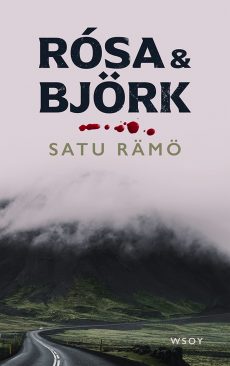 Publication date
March 2023
Publisher
WSOY
Format info
Rósa & Björk
Rósa & Björk
Evil is often found close to home, but the closeness of people remains the best asset we have.
An unusual murder occurs in the remote fjords of Iceland. An influential local politician is found shot on the ski slopes. During the investigation into the murder, Detective Hildur Rúnarsdóttir and her Finnish partner Jakob Johanson, are faced with a difficult question. Is it wise to uncover every secret?
The traumas of Hildur's childhood return as the mystery of the long-lost sisters, Rósa and Björk, begins to unfold. Jakob tries to keep a cool head in the middle of a difficult custody dispute with his ex-wife.
RÓSA & BJÖRK is the second book in the Hildur trilogy by Satu Rämö and will be followed by a third installment in winter 2023.
Rights sold
German (Heyne, pre-publication 3-book preempt)
Danish (Gutkind, 3-book preempt)
Estonian (Eesti raamat, 3-book deal)
Norwegian (Bonnier Norsk, 3-book deal)
Swedish (Bokförlaget Forum, 3-book deal)