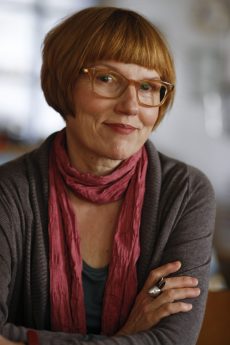 Kristiina Louhi
Kristiina Louhi (b. 1950) is a writer and illustrator from Järvenpää in Finland. Her books and illustrations have been adored by Finnish children for decades.
Louhi graduated with a degree in Graphic Design in 1975. She's been publishing the Aino series since 1984 anf the Tomppa series since 1993. As well as illustrating her own books, she's illustrated works by Hannele Huovin, Hannu Mäkelän, Riitta Jalosen, Eppu Nuotion and Leena Laulajaisen among others.
Books that have been illustrated by Louhi have been translated into 20 languages.