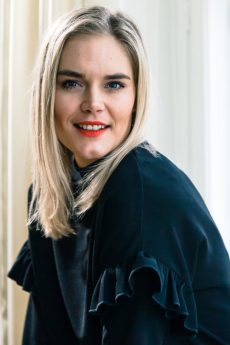 Marja Kihlström
Marja Kihlström is a NACS‐qualified sex therapist with a practice in Helsinki, Finland.
Kihlström has a well‐established platform in the media with a significant following. Over the past four years, she has gained a significant readership with her blog, a weekly podcast, and an unscripted tv series in development with a major Finnish tv channel. Through her practice and writing, her fresh and direct, yet sensitive and understanding approach in talking openly about sexuality has helped countless individuals and couples of any and every sexual orientation, and inspired readers to love their bodies more.
Marja Kihström has just published a companion workbook to The Big O (Iso O – Harjoituskirja, Kosmos Publishing 2019). She lives in Helsinki with her husband and three children.
Author Photo (c) Aleksi Rytkönen