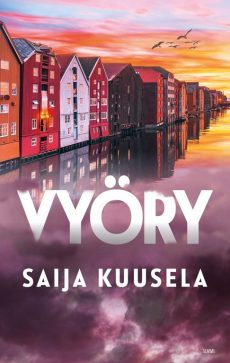 Publication date
2022
Publisher
Tammi
Format info
xxx pages
Avalanche (working title)
Vyöry
The gripping Nea Guttorm series continues.
A powerful psychological crime novel about trust, youthful passion, and our desire to belong.
Sergeant Nea Guttorm leaves her little village in northern Norway and heads to past stomping grounds to investigate a gut-wrenching disappearance. Her colleague's son Finn, who studies at the university in Trondheim, has vanished without a trace. Then a body is found. And another.
Nea's investigations lead her to an amateur theater group called The Seeds. Their frenetic rehearsals have been a lifeline for the lonely Finn, but also fertile soil for envy. Has the young man resorted to irreversible acts?
Meanwhile, Nea's return to the scene of her early years in law enforcement plunge her sensitive, perceptive soul deep into painful memories. An avalanche has been set in motion, and there is no stopping it.
Materials
Finnish ms available in December
Synopsis
Series
Look at me (Katse, Tammi 2021)
Avalanche (Vyöry, Tammi due in 2022)