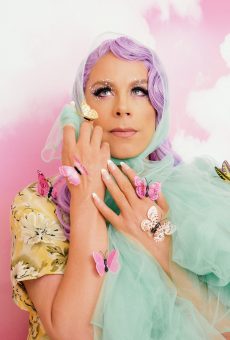 Cristal Snow
The multitalented entertainer Cristal Snow (b. 1975) is known as a musician, director, actor, presenter, and now a children's book author. The gifted and versatile Snow studied writing in New York and has previously written, among other things, children's plays. Writing a book has been Cristal's long-term dream and the idea of Penny Peanutheart and the world of fairies first came to him 15 years ago.
Cristal Snow has previously studied screenwriting in New York and he's also written several children's plays. He has worked on shows like Big Brother Finland.
Author portrait by Viivi Huuska.