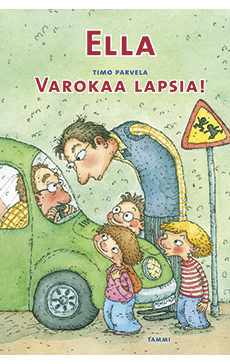 Publication date
2006
Publisher
Tammi
Format info
Ella – Watch out for the Children!
Ella - varokaa lapsia!
Ten minutes into the term and the children are already worried – about their teacher's health. They decide to find a cure for his ailments. All they need now is a quarantine, a school inspector, more school inspectors, an art exhibition and the light relief at the end of the evening news – and all is well again! Or is it?
Rights sold
China (New Century)
Estonia (Ajakirjade)
Germany (Hanser)
Hungary (People Team / Pongrac)
Norway (Mangschou)