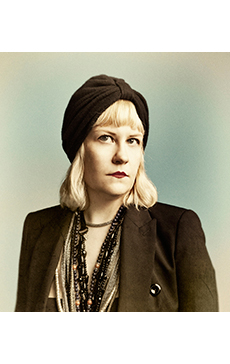 Kati Närhi
Kati Närhi (b. 1973) is a multi-awarded Finnish illustrator, graphic novel artist and inventive storyteller.
Her graphic novels have been nominated three times for the Graphic Novel Finlandia and she won the coveted prize in 2015 with her third instalment in the Agnes trilogy, The Seventh Guest. Närhi's wordless and evocative children's book Missing has received multiple international accolades and the book has been nominated for the Rudolf Koivu Prize 2023.
Närhi has a BA from the Helsinki Academy of Arts and Design. She has also studied Comparative Literature and Aesthetics at the Helsinki University.
Read more about Kati Närhi on her website.