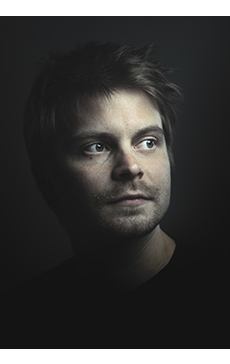 Pasi Pitkänen
Pasi Pitkänen (born 1984) studied graphic design at the Aalto University, and found himself drawn to courses on cinema, animation and astronomy. Pitkänen has illustrated children's books as a freelancer for a number of years, and he has worked at Rovio Entertainment as an illustrator, character designer and graphic artist.
The cookbook Angry Birds: Bad Piggies' Egg Recipes illustrated by Pitkänen won the Gourmand International Best First Cookbook In the World award in 2012, and Angry Birds books with his illustrations have been published worldwide.
Pitkänen has also received extensive praise for his skilful, absurdly humorous illustrations in the Pate series written by Timo Parvela. Translation rights for the series have already been sold to Germany, Estonia and Latvia.
Pasi Pitkänen's hobbies include quantum physics (thinks he understands some of it), trashy films (especially barbarian films), baking and insects. He also draws inspiration from observing people, popular culture, nature and reminiscing about his childhood.