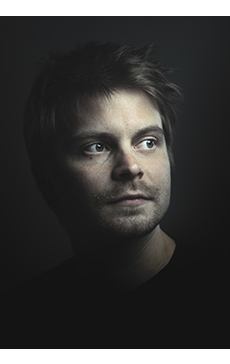 Pasi Pitkänen
Pasi Pitkänen (b. 1984) is a children's book author and illustrator. He studied graphic design at Aalto University and found himself drawn to cinema, animation and astronomy. Pitkänen has also worked as an illustrator, character designer and graphic artist at Rovio Entertainment.
Pasi Pitkänen has received extensive praise for his skilful illustrations for the bestselling Kepler62 series created together with Timo Parvela and Bjørn Sortland. His smooth collaboration with Timo Parvela is also evident in the fun illustrations in the Pete series and in their newest series, The Shadows. Pasi Pitkänen has also written and illustrated two picture books of his own. Works illustrated by Pasi Pitkänen have been published in over 30 languages to date.
Pasi Pitkänen's interests include quantum physics (he thinks he understands some of it), trashy films (especially barbarian films), baking and insects. He also draws inspiration from observing people, popular culture, nature and reminiscing about his childhood.